I am full swing into the the Christmas spirit! We took the kids downtown to Victoria Christmas Friday night and got tried to get pictures taken with Santa. SaraKate was distracted by EVERYTHING and Bryson would not look at the camera, so here is what we got....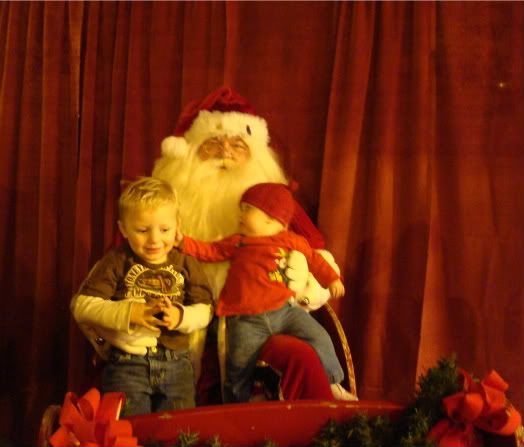 But we did have a lot of fun as a family! We took a carriage ride, ate lots of good food, and just spent time together.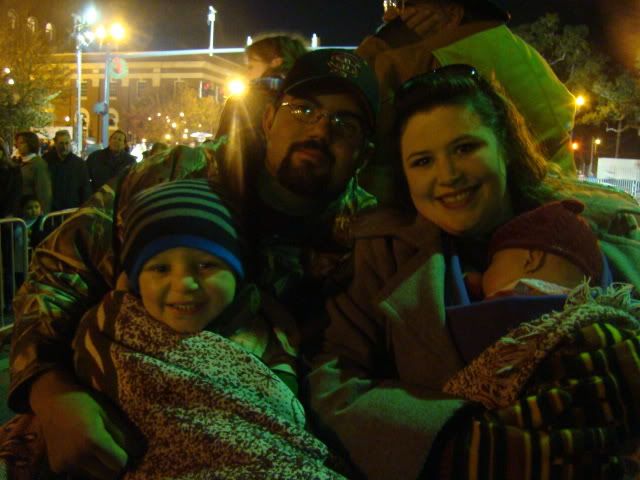 Bundled up on the Carriage ride
(SaraKate was sacked out in the Sleepy Wrap)
Mommy and SaraKate waiting on Santa
Yesterday Gerald and I bundled Bryson up to take him hunting for the first time! We got him all excited, got out of the car, walked 200 yards from the truck (not even making it to the stand) and Gerald killed an 8 point. Bryson was excited about the deer but upset about not getting to hunt for very long. I told him we would try again this coming weekend.
Bryson and his Daddy with their first deer together